We specialize in re-roofing with composition shingles including Certainteed Landmark and Presidential shingles, GAF Timberline and Grand Sequoia, Pabco Premier and Malarkey shingles. Our metal crew specializes in Champion and Nu-Ray standing seam metal panels.
For low slope and flat roofs we install Polyglass and Flintlastic single ply torch-down roofing as well as 60 mil PVC and TPO.
Our wood roofs are typically pressure treated Red Cedar, Premium, 100% edge grain Re-sawn or Tapersawn shakes.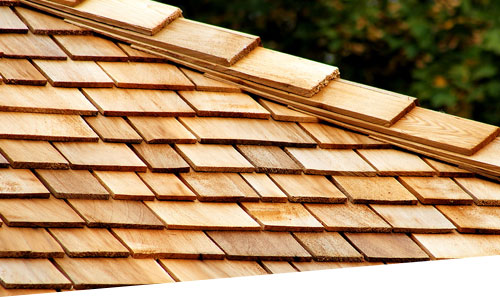 Premium shakes are available with 100% vertical grain (also known as edgegrain) made from the highest quality cedar blocks. In addition, all shakes can be pressure treated to obtain a 30 year warranty.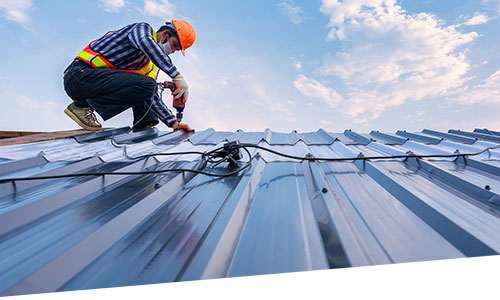 Metal roofing provides a durable and virtually maintenance-free option. Two very popular choices, both manufactured in the Northwest, are produced by Champion Metals and Nu-Ray Metal Products.
There are many types of composition shingles on the market today, manufactured by companies such as Certainteed, Pabco, Elk/ GAF, Owens-Corning and Malarkey.
You won't find any company in Seattle with harder workers or a better camaraderie among employees.
He told me my roof was fine and could, conceivably, last another five years! An honest and reputable person! I was so impressed to meet with Stout Roofing!
Very well. Very professional team. I had one contractor decline the job because our roof is a "widow maker" very steep tudor. Jake and his team were unafraid, and tackled the job with professionalism and speed. They were a fantastic crew. I would strongly recommend them!
I have worked with Stout Roofing on several projects, for both repair and full roof replacement. This company has proven to be a wonderful resource and my go-to for all of my roofing solutions. Stout is reliable, honest, skilled and fair...
It was excellent! There was a slight issue as they didn't show up on the correct day, but that was minor. Everyone was professional and nice, and they had excellent workmanship. The gentleman who trims my trees even commented on how well they did with the roof.
They were easy going with their bid. They were informative, and I liked their communication and punctuality. I have some construction experience, and they talked to me like I knew what they were talking about, and I appreciated that. I would use them again in the future.
Our experience with Stout roofing was amazing. Jake was prompt in scheduling the initial visit to review the project and provide an estimate. Time spent with Jake was well spent. He was polite, courteous, educational and enjoyable...
Reason why they are all A's is because they were truly professional, engaging, punctual, responsive over email or phone, and the quality of materials are all above average, as well as the price being the best of 4 local companies that had bid. I'm pretty particular about my John Buchan home and I feel I lucked out by finding a company that met my needs as well as being the best price.
It went great! The owner himself came out to give me a quote. He got the quote back to me the next day and scheduled the job to start just 2 weeks later. The quote was a fair bit cheaper than the other estimates I got while using the same exact composite shingles and identical venting and flashing. On top of that, the crew did a great job and where pleasant to work with.
I was very impressed with his no-pressure straight-forward approach to providing the quote. He did not attempt to convince me that the roof had to be replaced, rather than just repaired. And the free leak fix… awesome.
Stout roofing was the most competitive bid we received. They were able to start the job within a week of receiving the go ahead. I was reviewing my old home improvement records and realized that Stout Roofing had installed my shake roof in 1990...
I got 3 bids for the roof of my house and chose Stout Roofing. Jake was prompt, friendly, and informative. His crew did a terrific job on my roof and finished and did a wonderful job of cleaning up in one day (and my roof was not the easiest to access)! Stout gets my highest recommendation and I have already recommended them to three other people. I couldn't be happier.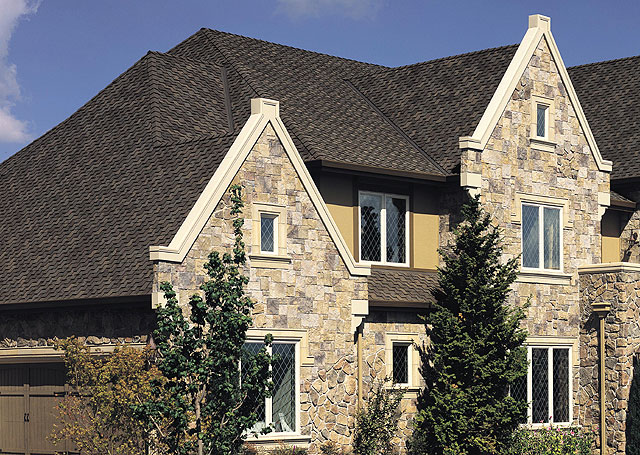 We offer ballpark estimates over the phone, free technical advice, blueprint take-offs, and honest evaluations for roof certifications.
Our pricing is always competitive, our salespeople courteous and professional. We believe that information is our best sales tool, so we never resort to high-pressure sales tactics.
Estimates can always be faxed or emailed within 24 hours.