ANGIE'S LIST SUPER SERVICE AWARDS:
2009, 2010, 2011, 2012, 2013, 2014, 2015, 2016, 2017, 2018, 2019, 2020, 2021! As one of the oldest residential re-roofing contractors in the Seattle area, we guarantee you quality workmanship and exceptional service.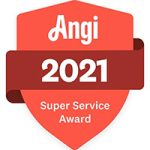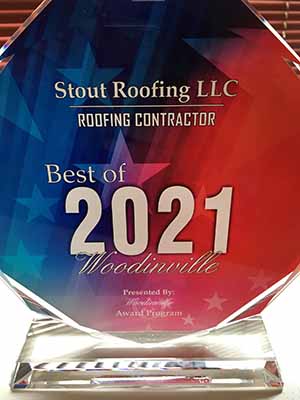 I got 3 bids for the roof of my house and chose Stout Roofing. Jake was prompt, friendly, and informative. His crew did a terrific job on my roof and finished and did a wonderful job of cleaning up in one day (and my roof was not the easiest to access)! Stout gets my highest recommendation and I have already recommended them to three other people. I couldn't be happier.
Marie Leonard
7-26-23 / Seattle

Jake Stout and his team were excellent! He managed to get us on the calendar quickly, and his team worked hard and efficiently to get the job done in a timely manner. His bid was competitive with the other local companies for similar work. The rain came in on a Sunday morning (unexpected rain) and one of his crew men came out to finish something so the rain wouldn't damage the new roof. I would highly recommend them.

I have worked with Stout Roofing on several projects, for both repair and full roof replacement. This company has proven to be a wonderful resource and my go-to for all of my roofing solutions. Stout is reliable, honest, skilled and fair. As a Property Manager I depend on vendors with excellent communication and follow through. Jake Stout takes the time to clearly explain project details and answer questions. You cannot go wrong with Stout Roofing.

We hired Stout Roofing to replace the roof on our rambler. I was pleased to meet Jake Stout when he came to my residence to do an inspection and discuss the concerns I had. I asked for a few small changes such as the installation of some bathroom ceiling fan flapper vents, and the removal of a solar attic vent fan and patching it's hole. Their pricing was extremely competitive and right in our budget.

Jake and his team were great. He met with me twice, and was very creative in adapting to our needs, and the needs of our house. He's tuned into current technologies, and gave good advice about what would be best. He also connected us with a good contractor to get a gutter replaced. Jake's team on the site was terrific. They worked very fast and were of good cheer.

I was super pleased with the roofers and the great communication with the owner. I have recommended them to 2 of my neighbors who are planning to contact Stout roofing to have their house done in the spring/summer. I hired this company after having 6 quotes/bids.

Jake and his crew is our go to roofing contractor for all our projects where we need roofing work done. He has been great to work with over the years. The quality of the work is great. They have always been responsive to our needs. And they bend over backwards to go the extra mile. I would highly recommend Stout Roofing for any roofing project. Jake has installed many roofs for us over the years.

Stout was a very professional company from start to finish. The administrator, Amanda, was outstanding from the first phone call through the final check point, making sure that everything had gone well and that we were happy with the new roof that Stout installed for us.

Totally perfect. The Stout Roofing staff is totally professional, very responsive to all of my needs, and especially patient (with this 87 year-old demanding lady), I've used Stout Roofing for years and recommended his company countess times – and NO one has EVER given me any negative feedback. All wonderful!!

He told me my roof was fine and could, conceivably, last another five years! An honest and reputable person! I was so impressed to meet with Stout Roofing!

The owner was very nice. He walked us through everything before the project started. The guys who did the actual work on the roof did a great job and kept everything clean and tidy.

We needed 54 roofs replaced in our attached single family townhome project. Jake was very professional in regards to this very complex project. He gave us a bid for the product we wanted, quoted us a time frame for completion and kept to schedule. He brought in three crews and our roofs were completed in a little over 4 weeks just as expected. The few call backs which we had after completion were done in a timely and professional manner. We found his workers to be very cooperative and polite.

Jake and his crew were responsive and professional from beginning to end. Jake was able to come out and provide an estimate promptly, answered all of my questions, and once we gave the go-ahead, scheduled our work with little delay. His crew was punctual and efficient, and cleaned up nicely after each day of work.

Excellent. They brought 12 guys on the job and did the tear off of 7000 sq feet of old roof in one day. Did everything I asked and did a high quality job. I would highly recommend their services. As a tradesman myself, I can honestly say they know what they are doing.

What a breath fresh air. I had a different company come out before I called Stout Roofing. They said I need a new roof. I asked Stout for a second opinion. When Jake inspected the roof he determined that I do not need a new roof and fixed the leak. I was so impressed. He was friendly, professional and appeared to be someone that would be easy to work with.