Stout Roofing is a certified installer of composition roofs such as Certainteed, GAF, and other brands.
All our crew leaders have years of experience in the industry, and most have been with us for over 10 years. Our office manager, Amanda Anderson, is a born and bred Brit who will take care of all your needs. She is well-reviewed by our clients despite the fact that she can't spell "color" correctly, and continues to do so intentionally!
We have established a solid network of hundreds of Real Estate Pros who depend on us every week for objective and reliable assessments of their clients' roofs. For our own clients, we will also get you an honest evaluation of your roof's condition and lifespan. If you can get another few years from your current roof, we will tell you so, and what you might do to extend its life. We have been doing this for 40 years. We can wait for your business by establishing trust.
We will listen to your needs and get you the information you need to make a big decision such as re-roofing your house or building. We will not sell you something you do not need or want.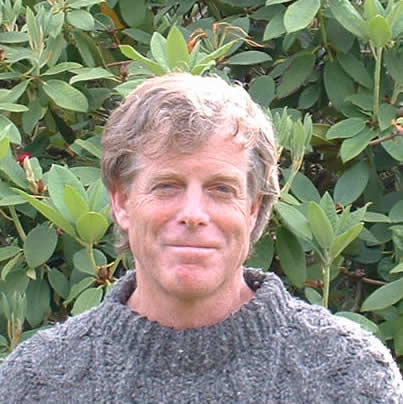 Jake Stout
A graduate of the University of Washington (BA Environmental Studies and Geography 1978, and a Master's in Communication in Digital Media 2013 3.9), Jake pioneered roof recycling in the Northwest and was the first to promote environmentally safe roof preservative treatments. Working with the WA Department of Transportation to initiate the recycling of composition shingles into asphalt road base, his efforts were endorsed by Governor Booth Gardner.
In the past, Jake has owned two cedar shake mills in an effort to produce quality cedar shingles and shakes for our clients. One was based in Snohomish and another in Nanaimo, BC.  Both eventually closed down due to the lack of old growth salvage cedar and the transition to better quality composition shingles and other alternatives.
Jake's daughter Mackenzie is a graduate of the University of Washington (Communication) and the Seattle University Law School with honors (Intellectual property).  She is currently a corporate attorney for T-Mobile.
Jake's wife Leslie has owned and operated a small private off-leash dog daycare on 29 acres in Duvall for the last 15 years.
Jake's Outdoor Experience
An avid outdoorsman, Jake has spent a cumulative of over two years in the mountains and rivers on trips and expeditions. From ages 12 -18 he spent summers attending the Adirondack Wilderness Camp and the Adirondack Mountain School. He eventually became a licensed Adirondack Guide. At age 15 he climbed the Exum route on the Grand Teton in Wyoming. While in college, he spent summers taking students into the woods on 30-day trips teaching them whitewater, rock climbing, and wilderness and survival skills.
He was a leader of the smallest and youngest climbing teams ever to attempt Mt McKinley (Denali) in 1976. The Bicentennial Expedition.
He also led collegiate rowers (including members of the Canadian National Rowing team) on rowing, rafting and kayaking adventurers down the Homathko River and Bute Inlet in British Columbia.
Jake designed and built a log cabin, a hot air balloon and a Rogollo wing hang glider before he was 20. An avid mountaineer, his solo climbs included Mt. Rainier, Liberty Bell, Orizaba, Wallface and the National Tower in Gettysburg before they tore it down.
He has been a certified skydiver, pilot (former owner of a 1947 Stinson 108 Heavy Case) a PADI Scuba Diver, member of Everett Crew, and paraglider pilot off Tiger Mountain. His longest flight so far was 2 hours.
Jake also loves sailing. He competes occasionally but prefers to simply follow the wind on the JOSS – his 70 foot cutter which he often sails singlehanded on Puget Sound. The JOSS is an older ultralight displacement race boat. In 1984 it won the race from Los Angeles to Puerto Vallarta (1100 miles) with a time of 4 ½ days. The Joss record was finally broken 22 years later by Roy Disney in the Pyewacket.